The Pharmacy For You
Our expertly trained pharmacists and friendly staff pride themselves on making sure your pharmacy experience exceeds expectations.
Whether you are a long time friend or walked in for the first time last week, we're glad you've connected with Pill Box Pharmacy. We hope our website will make it easier to stay connected and with just a few clicks you have instant access to our services. Through the website you can refill your prescriptions, read health and wellness articles, and have a link to manufacturer coupons that hopefully can help save you money.
We not only offer prescription medications competitively priced with the big box stores, but we strive to provide you with prompt and personalized customer service. We work to minimize and resolve in a timely fashion all prescription related issues or problems such as prior authorizations, refill requests, transfers, and therapeutic interchange for insurance covered medication or medication allergies.
Feel free to contact us by phone, email, or stop in at one of our locations. We are committed to finding the plan and regimen to help you live your best life. Don't forget to connect with us on Facebook, Google + and Twitter to keep up with everything new and exciting at Pill Box.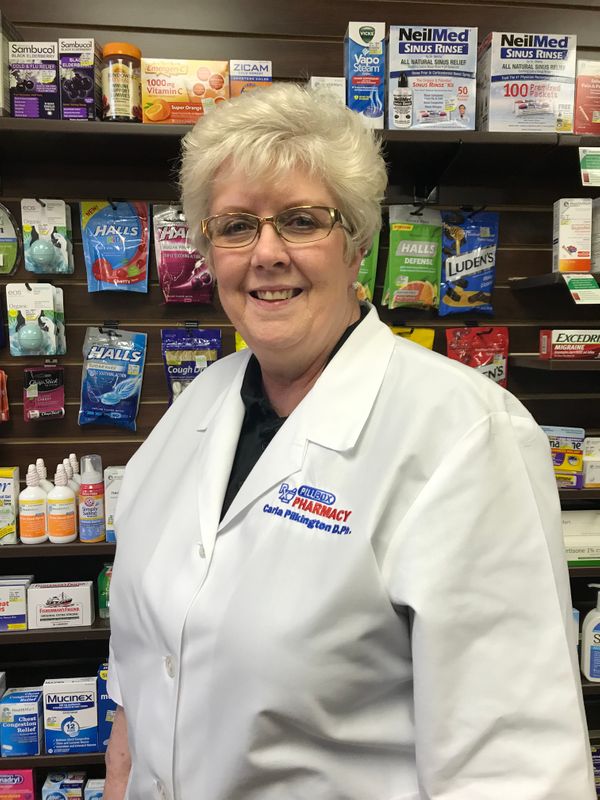 Carla Pilkington, DPh
Carla graduated from the University of Oklahoma in 1980 earning a B.S. degree in Pharmacy. She has worked in retail pharmacy for over 35 years, with 30 of those as a manager or district manager with Wal-Mart.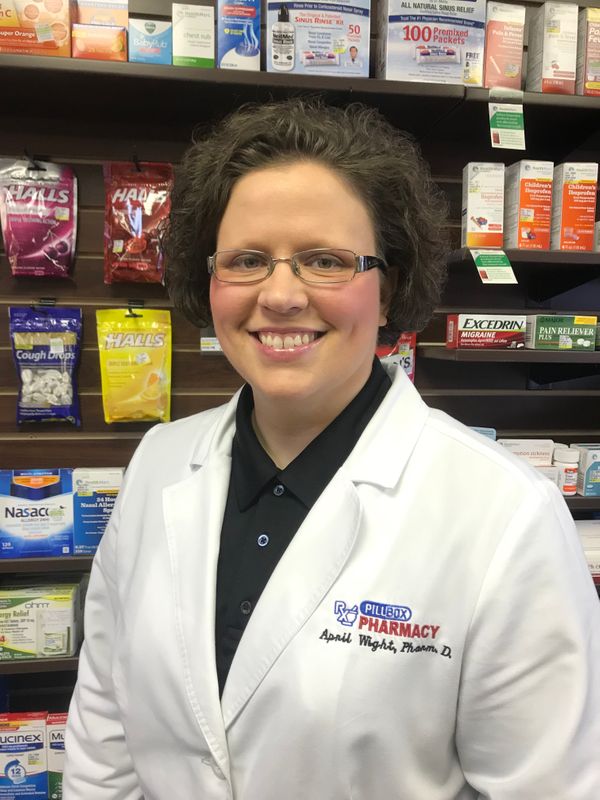 April Wight, Pharm. D.
April graduated from Southwestern Oklahoma State University in 2002 earning a Doctor of Pharmacy degree. She has worked in both retail pharmacy and long-term care pharmacy since graduation.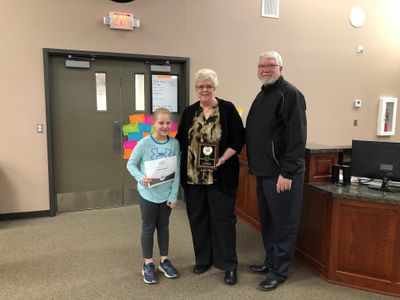 Heidi Ragsdale (4th grader) winner of the Lone Star School Spelling Bee pictured with Carla and Jim Pilkington, owners of the Pill Box Pharmacy.
Lone Star Spelling Bee Winners
All winners received a Walmart gift card and either a certificate or plaque donated by the pharmacy.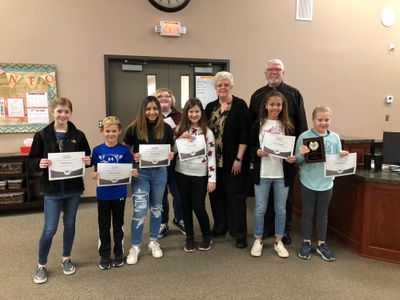 Congratulations to all of our winners!